[vc_row][vc_column][vc_column_text]
Next March 19 we celebrate the Father's day and San José with a very special meal!!!
All attendees will be able to enjoy a cocktail on our terrace followed by a delicious menu specially designed for the occasion!
In addition, the little ones will be able to play to their heart's content in our children's area!!!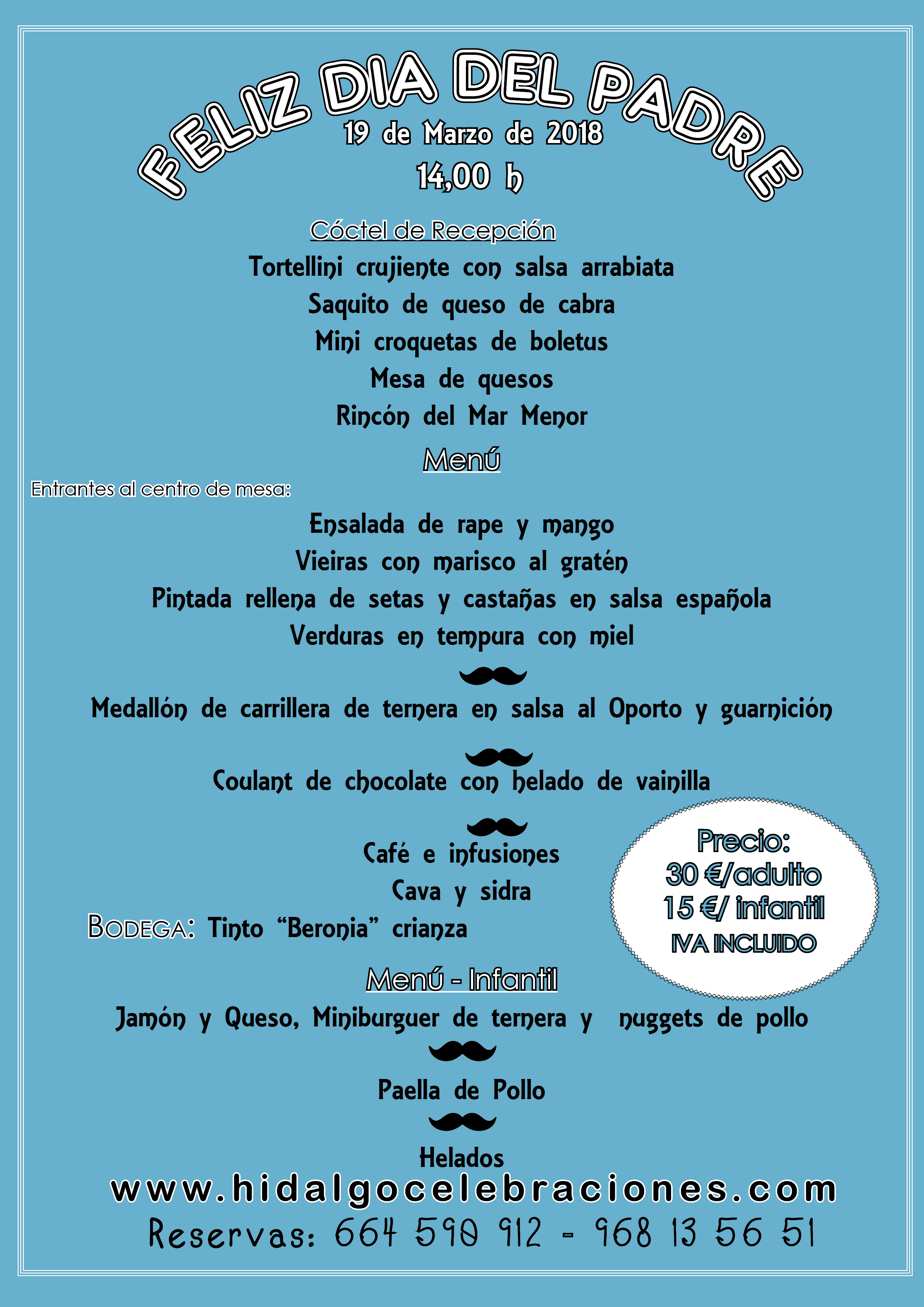 [/vc_column_text][/vc_column][/vc_row][vc_row][vc_column][vc_column_text]
Make your reservation now!!!!
For any question, do not hesitate to contact in contact with us![/vc_column_text][/vc_column][/vc_row]